Perfect sleep for a lifetime
Perfect sleep for a lifetime
The smarter sleep system
Modular Sleep Systems & orthopaedic pillows for a perfect sleep
With the innovative SEVEN SUNDAYS E3 sleep technology, your bed becomes an oasis of regeneration. Our sleep products are optimised to help you relax, recover and recharge your batteries while you sleep.
Modular Premium Sleep Systems
Now you can create the Sleep System that best suits your needs and enjoy a first-class sleeping experience.
Orthopaedic Pillows
You should definitely experience for yourself how good it feels to sleep on our high-tech pillows for a relaxed neck.
Weightless lying sensation
The SEVEN SUNDAYS Topper
With the original SEVEN SUNDAYS functional topper, you'll give yourself a great treat if you don't currently want to invest in a modular Sleep System for life.
View Product
Highest quality: certified & awarded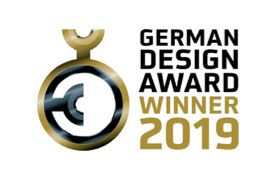 Fascinated by the natural
power of sleep
If you sleep better, you'll wake up better: the natural power of sleep offers enormous potential for a better quality of life.
Your body recovers during sleep, your mind is able to rest and you'll find your inner self. That's why we have developed a unique Sleep System with our E3 sleep technology, which is uniquely designed to give your sleep the right shape. This way, you'll fall asleep comfortably, lie in an orthopaedically correct position and wake up regenerated and with more energy the next morning – more balanced, more with it and more productive.
If you want to perform well, you have to sleep well. And those who sleep better can perform better – both physically and mentally.
SEVEN SUNDAYS makes this possible. Our modular Sleep Systems, with their innovative functional layers, can be adapted to your individual needs and sleeping habits. And in a few simple steps, you can change the way you lie at any time by rearranging the layers. No other mattress gives you such flexibility. Fascinating. So – make the most of the natural power of sleep - with E3 sleep technology from SEVEN SUNDAYS.
SEVEN SUNDAYS:
The Swiss Sleep Manufactory
2 generations, more than 40 years of professional experience and an extraordinary passion for good sleep are behind the success of SEVEN SUNDAYS – the Swiss sleep Manufactory
We stand for uncompromising quality standards in materials and craftsmanship with Swiss precision. Here, you will find innovative, durable and handmade premium sleep products: Sleep Systems for life and comfortable pillows – all designed for effective regeneration and new life energy while you sleep
Get to know the manufactory
Good Night – your SEVEN SUNDAYS magazine – will inform and entertain you about exciting topics and trends to do with sleep, health, relaxation and well-being. Here, you will find the latest articles:
Good Night